Local 776's Newest "Member"
Recently a new "member" was added to the ranks of the West York Boro Police Dept. "Prince" a pure-bred Bloodhound was sworn in by District Judge Jennifer J.P. Clancy. Prince will be working with his handler, Officer Scott Musselman, in crimminal investigations, missing persons, and child abductions. For Scott, an 11 year veteran of the dept., this is his first time working with a dog. Both Scott and Prince are undergoing extensive training as a team; Prince will only work with Scott as his handler. Since becoming a member of the dept. Prince and Scott live, eat, and sleep together. Presently Scott and Prince work 1-2 days a week together on patrol, both learning about each other and what is expected from them. When the team is fully trained they will be available to offer assistance to other police departments in York County.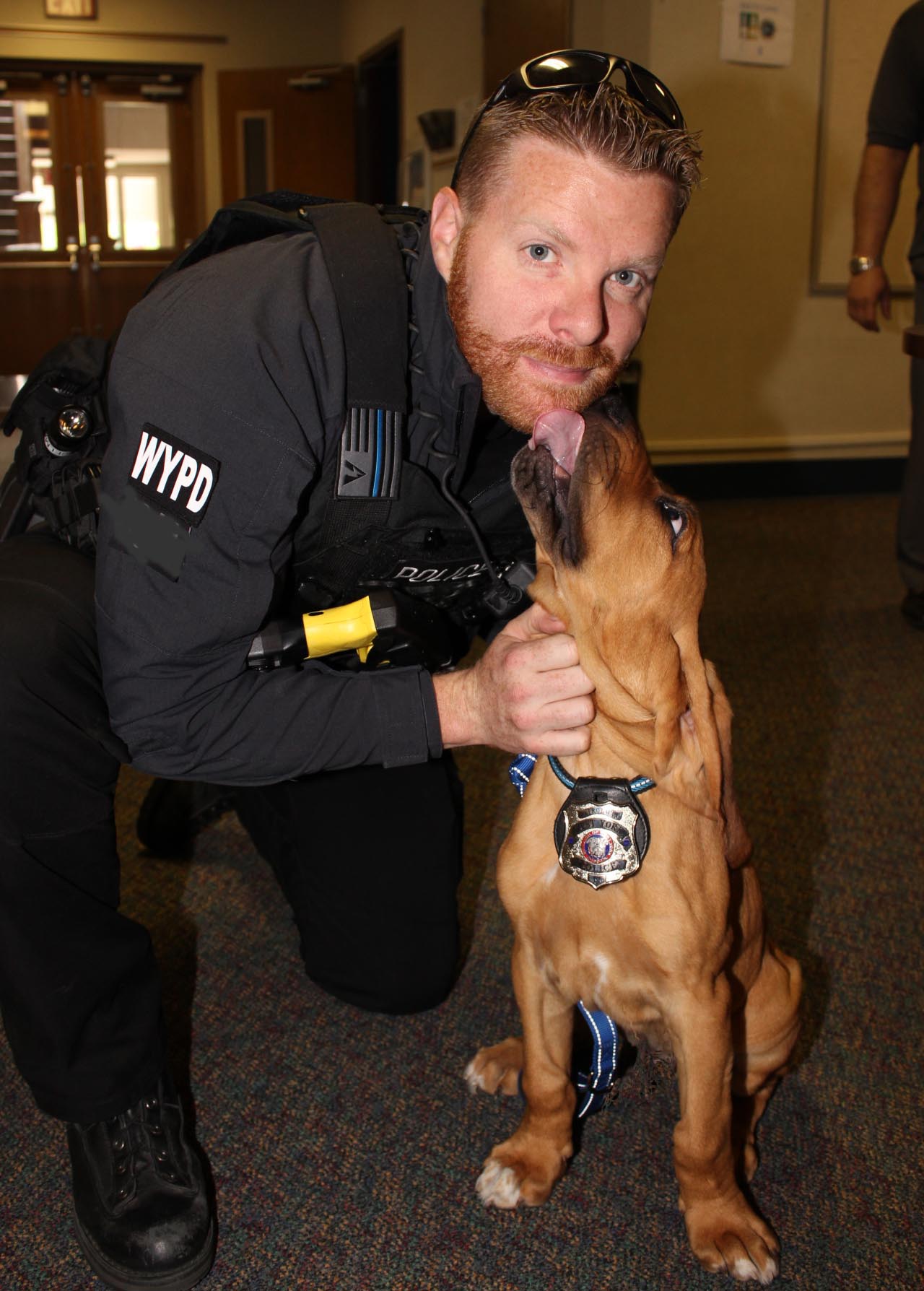 West York Boro Police Officer Scott Musselman and Prince. Prince shows off his Police Dept. Shield!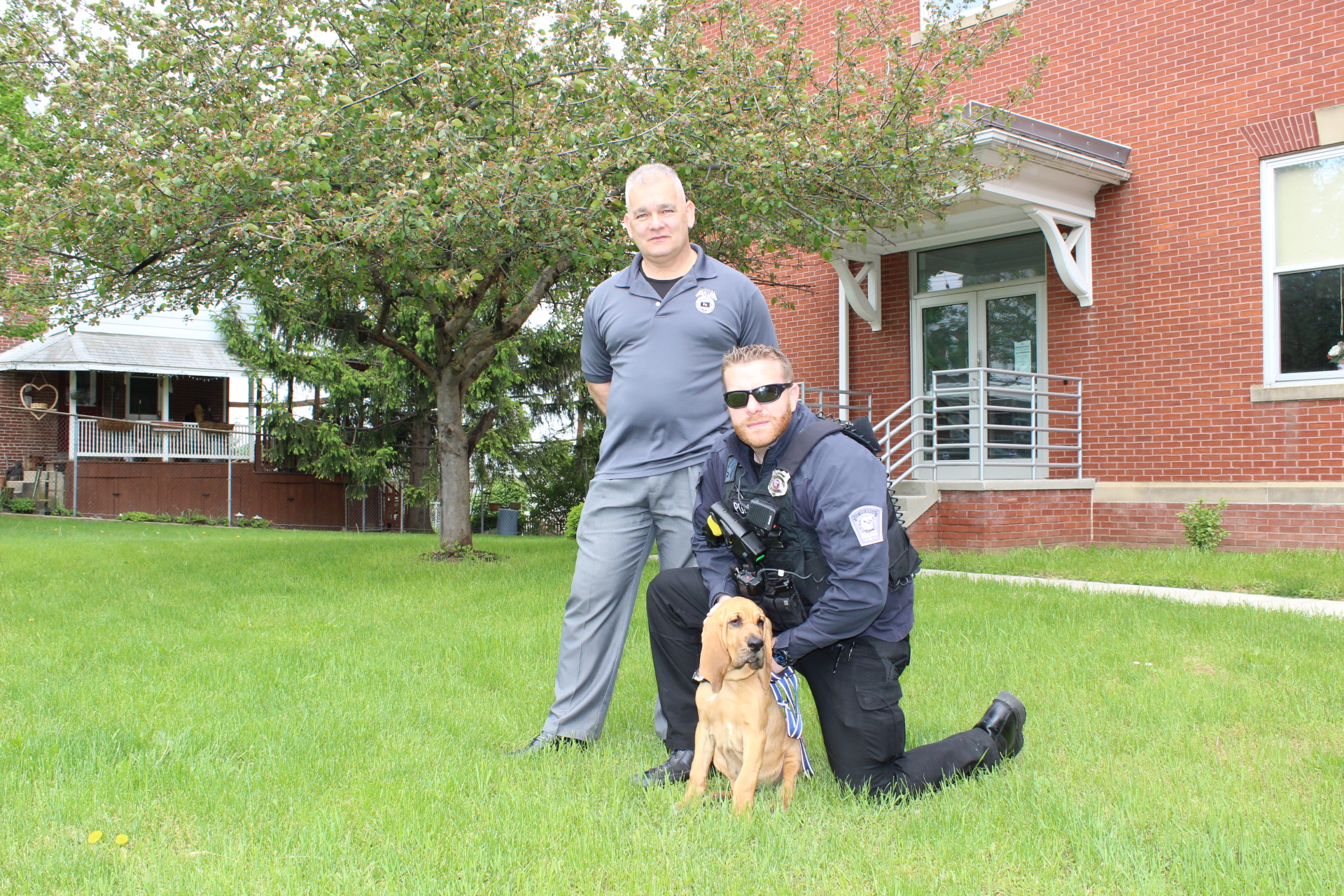 While on patrol we caught up with Officer Musselman.
L-R: Local 776 BA Bill Olmeda, Officer Musselman, and Prince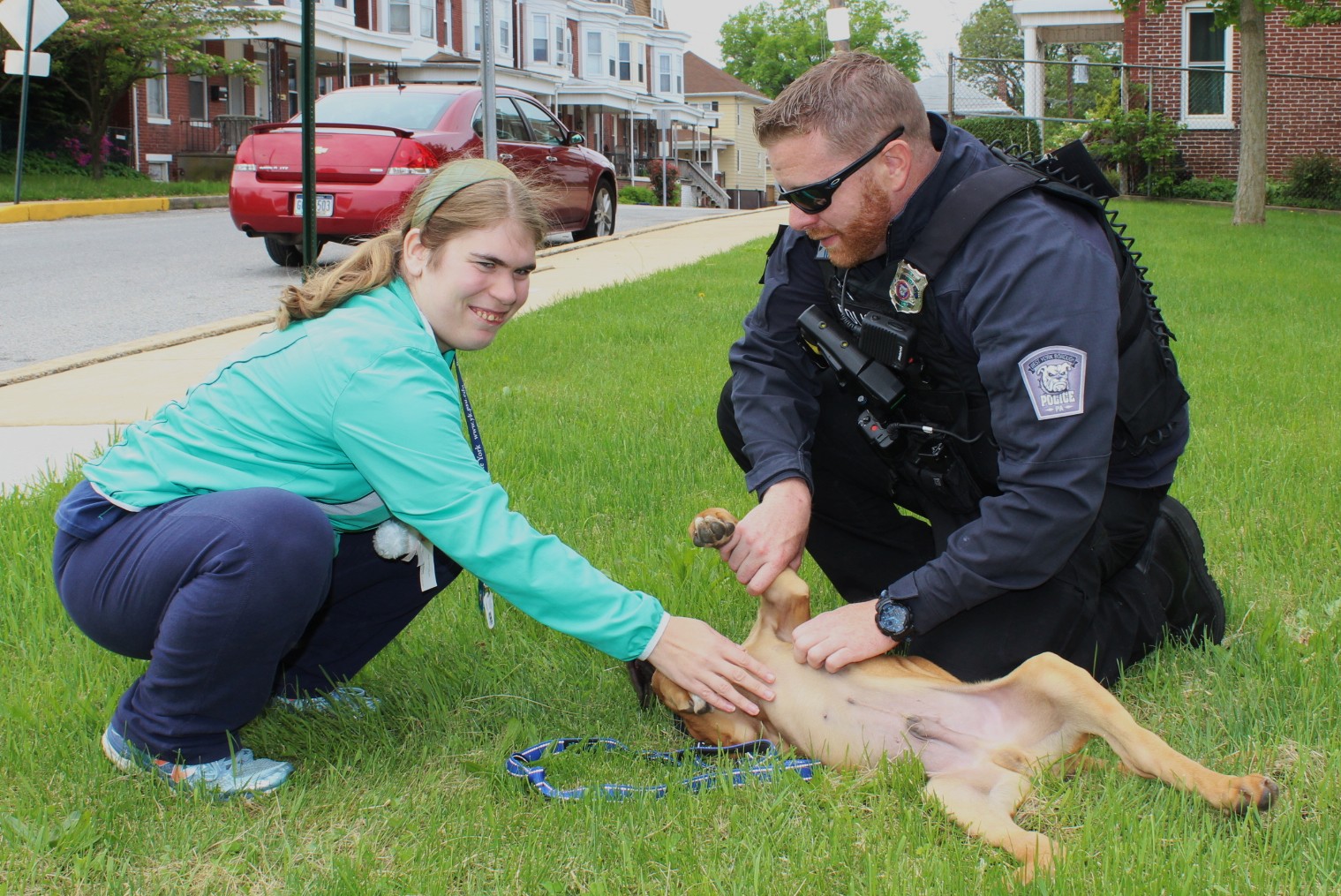 On patrol the team of Scott and Prince always attract attention from the residents!
To view a video of Prince's "Swearing In" Follow the link below: