Recently Local 776 participated in a York County United Way Day of Caring event focusing on pre-kindergarten through third grade literacy. Local 776 Business Agent Bill Olmeda, the Local's representative to the United Way, contacted the IBT Education Dept. and arranged to have two cases of books that the IBT had published donated to the United Way for the event. The books donated were "No Ordinary Horses", and "Oats and Roses", both stories of horses named Thunder, and Lightning. A large number of volunteers, among them Local 776 member Bree Wilson, a patrol officer with the West York Borough Police Department, and Lisa Olmeda, wife of BA Bill Olmeda stressed the importance of learning to read by reading the stories to children at local day care centers in the York County area. In addition to the books being placed at day care centers they were also placed in little libraries and reading corners throughout the area.
Commented Local 776 President Ed Thompson; " I would like to thank both Bree and Lisa for taking the time to sit and read to the kids. As I have mentioned before these kids are our future leaders, work force, and members. It's up to us to see that they are prepared to meet the challenges of the future".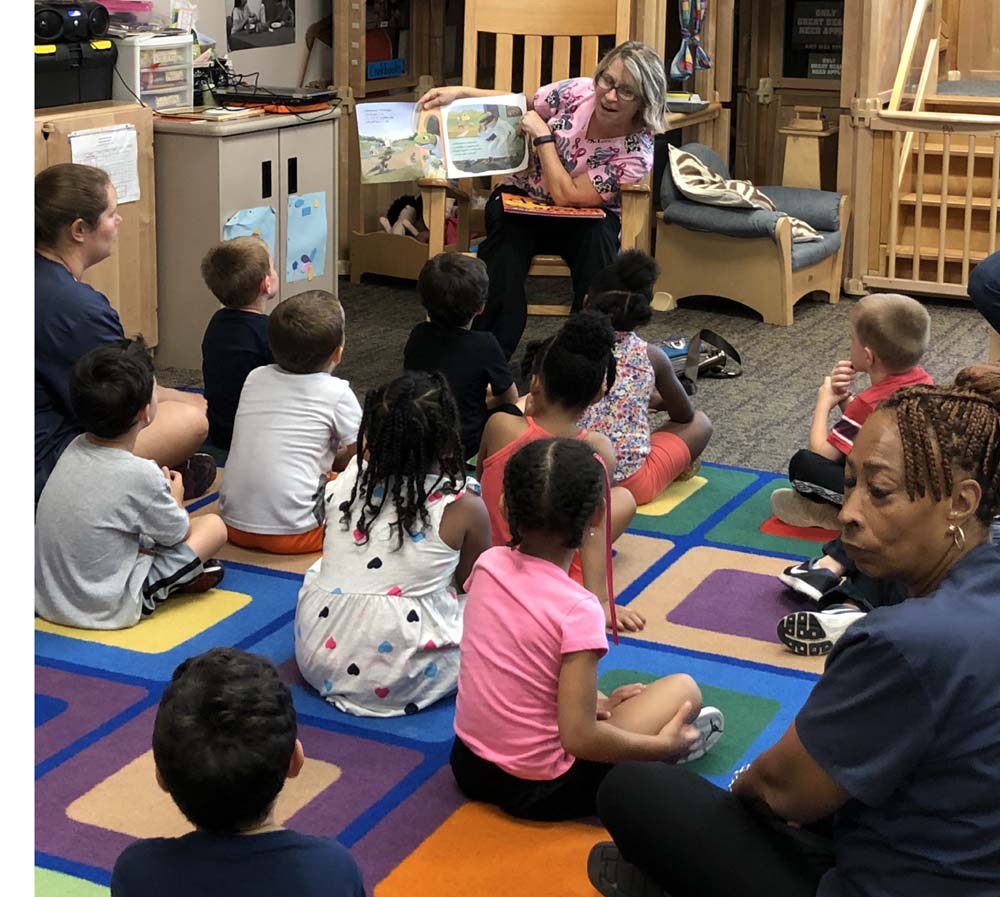 Lisa Olmeda has the kids attention during this story!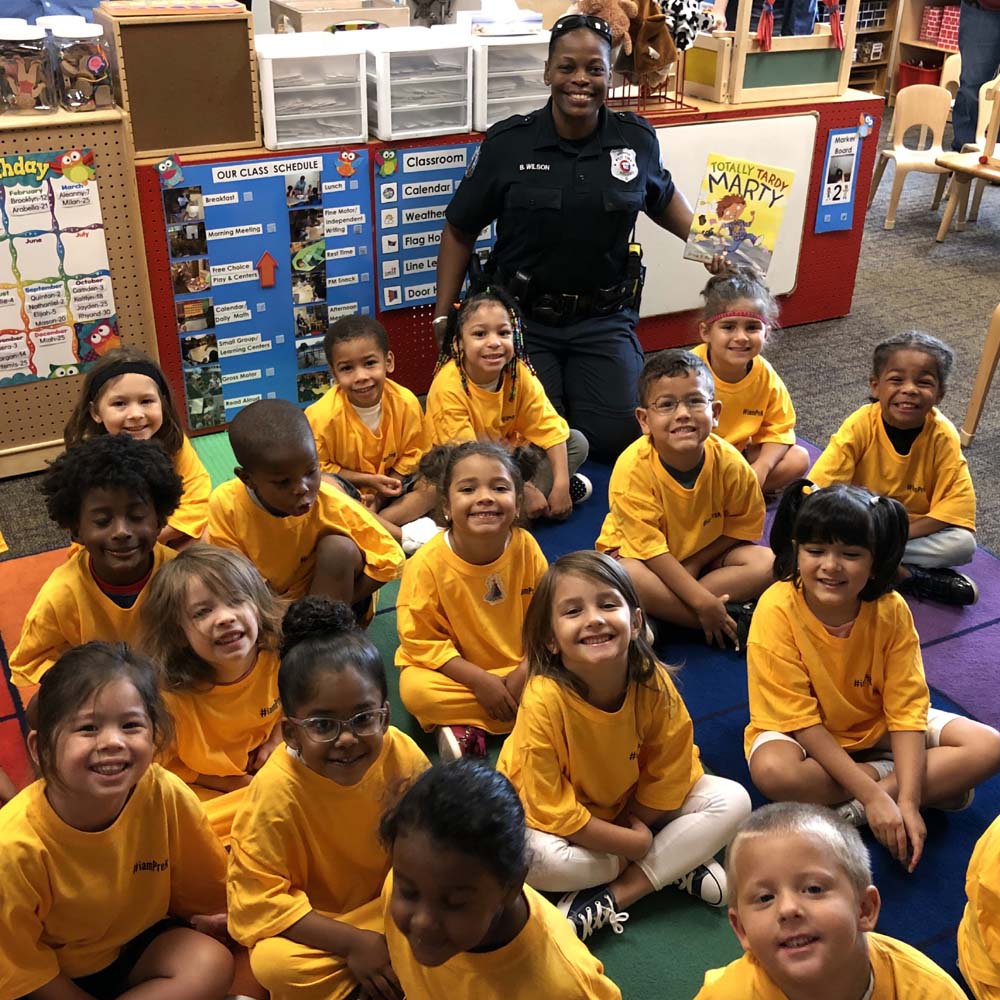 These kids are all smiles after hearing Officer Bree Wilson read to them!