This past Labor Day weekend Local 776 has several "guests" in the area. Several Teamster Horsemen from various Local Unions were spending the holiday in the area seeing the sites by motorcycle. Local 776 hosted a cookout at the York Union Hall for the riders before they left on a bike ride to Gettysburg. Horsemen from various chapters, including chapter 53 and chapter 46 joined with Local 776 members from chapter 53W for the cookout and the ride.
Any Local 776 member, or any member whose Teamster Local is affiliated with Joint Council 53 is eligible for membership in the Teamster Horsemen. For more information on the Horsemen contact chapter 53W president Rob Smiley at (717)-649-4856.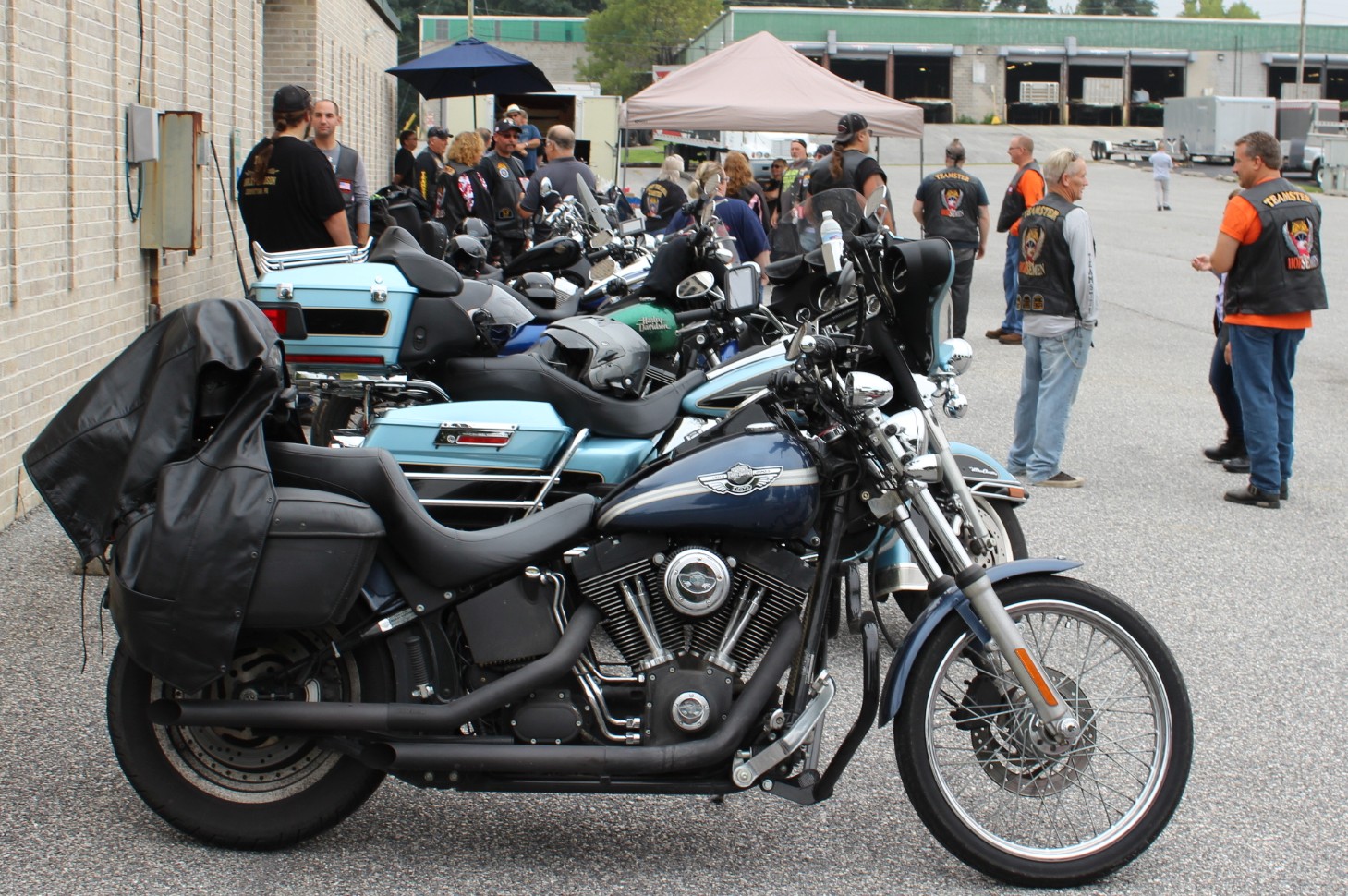 Bikes and Bikers converge on the Union Hall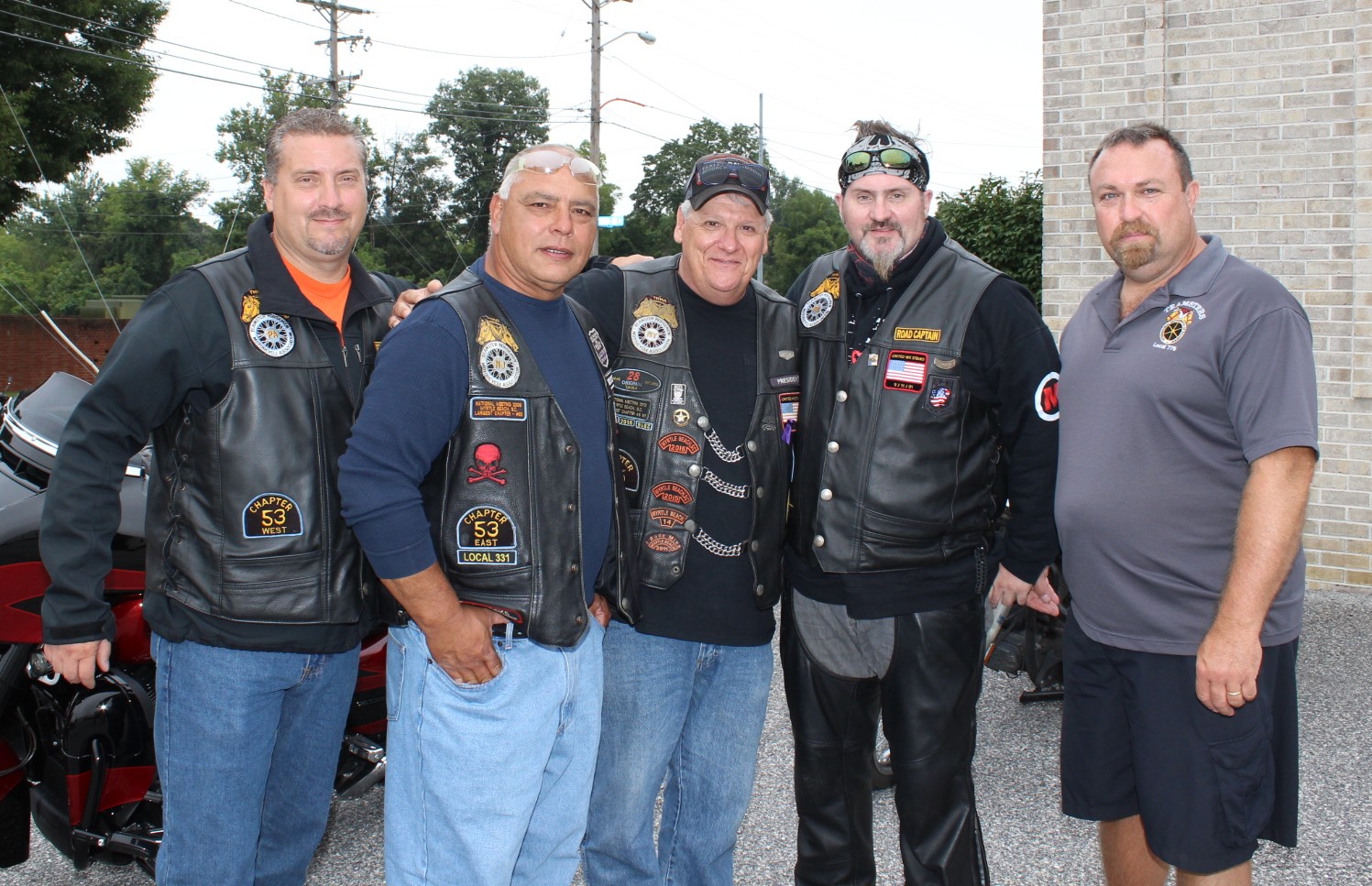 L-R: Horsemen Chapter 53W President Rob Smiley, Chapter 53 President Tommy "T",
Chapter 46 President Kevin Drysdale, Local 776 member Mike Smiley, Local 776 President Ed Thompson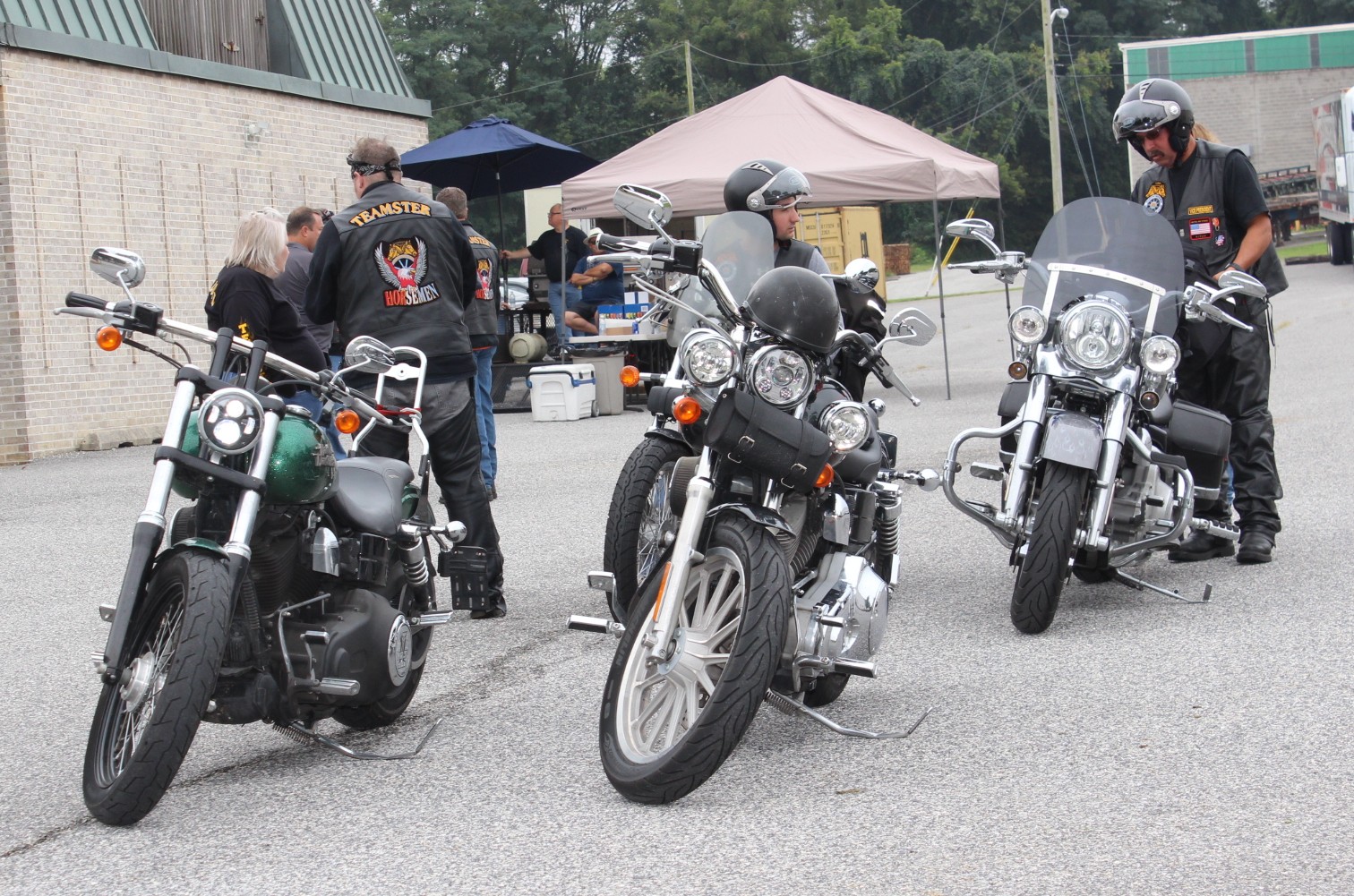 Line 'em UP.....
Click below to move 'em OUT!