President's Page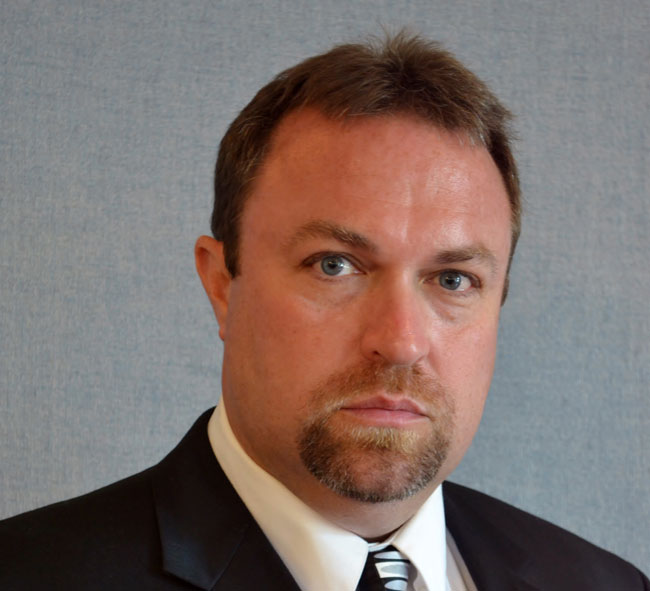 Teamsters Local 776 President Edgar Thompson
Brothers and Sisters;
Welcome to the President's Page.Check back for periodic updates from Local President Ed Thompson with news and information pertaining to Local 776.
President's Message April 2018
Challenges and Opportunities
January 1st began a new term of office for our team of Officers, Business Agents, and myself. The new term brings challenges as well as opportunities. Some of the challenges include:
New master contracts are being negotiated for ABF Freight, UPS, and UPS Freight. These negotiations began in 2017 with hopes of bringing new contracts to the members for a ratification vote before they are due to expire. The Local Union is fortunate that we have BA Spencer Dearth on the UPSF national negotiating committee and Secretary-Treasurer Ron Hicks on the ABF national negotiation committee. In addition to the above contracts we will be negotiating various local "White Paper" agreements with many of our employers under contract. We remain committed to obtaining the best possible contract possible for and then enforcing it after ratification. We will continue to support the agencies in the communities where are members work and live, giving back to these areas is what being a service organization is all about.
There are also opportunities for us to explore: We have an active organizer on staff who regularly receives organizing requests, resulting in new bargaining units coming into the Teamsters, growing our membership. We are strong financially and can provide various training and informational seminars to our members to help them on the job and also later as they move into retirement. This financial strength also allows us to take on employer disputes to obtain the best settlement possible for our members rather than settle for something less. Additionally we provide various social activities throughout the year for the members and their families to attend, bringing the Teamster "Family" together as one.
There is one piece of troubling news I feel important to share with you, that is the upcoming Supreme Court Decision in the Janus vs. AFSCME case. This case centers on a Union's right to collect fair share dues from employees they represent that work in the public sector. The Supreme Court is expected to rule on this important case by June 29, 2018. Many observers expect the court to rule 5-4 in favor of Janus and bar Unions from collecting this fair share fee. This decision will reverse over 40 years of established labor law, drastically changing the way all Unions do business. At Local 776 we are taking a pro-active approach; identifying how this could affect the Local's financial picture and drafting a contingency plan to reformulate how we do business while not sacrificing representation to our members. No matter the outcome of the Janus case we remain committed to serving you, the members with the highest degree of professionalism that you have come to expect from us.
Fraternally,

Ed Thompson, President
Editors Note: As this issue of the Presidents Message was written a tentative agreement had been reached with ABF Freight and was being presented to the membership for a ratification vote. Details can be found on the website's home page.
President's Message January 2018
Starting our second term as your elected Officers and Business Agents I took a moment to reflect on where we have been, where we are, and where we are going as a Local Union.
Prior to taking office in 2015 the Local was in turmoil; the officers and agents were divided, there was in-house fighting, grievances were unresolved, contracts were expired The Local's financial resources were dwindling. In 2014 we asked for your support to restore Local 776 to it's former self and you responded, putting your trust in us to fix the Local's ills.
In our past term we immediately set out to clear up the backlog of grievances, negotiate contracts that had been languishing, some for a year or more, and build a strong Local that the members could once again be proud of. With the addition of an organizer we began to grow the membership. We have been fiscally responsible in the use of Local Union resources and have grown those resources without cutting any services or functions for the members. Our Union Halls have been repaired and are a source of pride to the membership. In late 2017 we again asked for your support at election time. Pleased with the work we had done in the past 2 ½ years you again overwhelmingly responded: showing your trust in us and allowing us to continue to serve you doing the work at the Local.
Looking ahead the times will not be easy. Many national as well as local "White Paper" contracts are in the process of negotiation, with more coming due for negotiation in the coming year. We remain committed to obtaining the best contract possible and then enforcing it after ratification no matter the size or scope of your collective bargaining unit. There will be more challenges against Union's right to organize and collectively bargain for their members. The officers, Business Agents, and myself remain committed to serving you, the members with the highest degree of professionalism that you have come to expect from us.
Fraternally,

Ed Thompson,
President, Teamsters Local 776
Presidents Message December 2017
President's Message December 2017
Our Local Union election has passed; the signs and T-shirts have been put away. Now it is time to again stand as one: as Teamsters Proud! No matter whom you endorsed, whom you voted for, the Union Hall is open to all members. The Local Union accomplished a lot the past three years, and with your help and support we will to continue moving Local 776 forward. All of the officers and Business Agents along with myself look forward to seeing you at the monthly membership meetings and the various activities held throughout the year.
I would like to take this time to wish all of our members and their families a happy and safe holiday season. We all have so much to be thankful for, during the busy holiday season please remember those who are less fortunate than us so that they may also enjoy the holiday season.
Fraternally,

Ed Thompson, President Teamsters Local 776
Page Last Updated: Apr 30, 2018 (06:12:00)