President's Page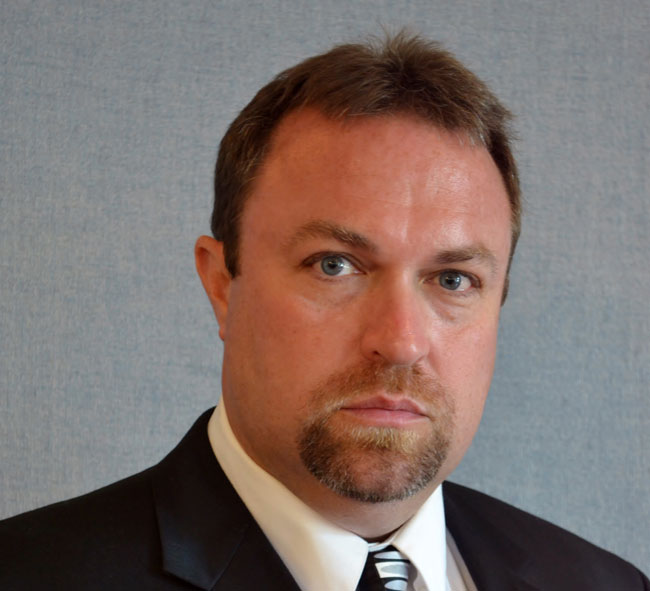 Teamsters Local 776 President Edgar Thompson
Brothers and Sisters;
Welcome to the President's Page.Check back for periodic updates from Local President Ed Thompson with news and information pertaining to Local 776.
Presidents Message October 2018
As I'm writing this letter to you the days are getting shorter, the nights getting colder, I hope everyone had an enjoyable summer and got the chance to vacation with family and friends.
The last issue of the Local 776 Review contained an article on the growth of Union membership in 2017. I'm happy to report that at Local 776 the same is true. Thanks to tireless and aggressive work by the Local's organizer, Mark Cicak, our Local continues to build Teamster Power. Please see the article on organizing on page 7 of this issue for more details. While the recent Supreme Court Decision in the Janus vs. AFSCME case is a hindrance to organizing the Local Union is committed to meeting the challenge head on; continuing to fight for workers to have a voice in the work place.
As we move into the Holiday Season a Community Services project of the Local Union comes to the forefront. Again this year the Local is collaborating with the York County WIC program (Women, Infants, Children) to provide a "Christmas for Kids" party. This project helps some of the most needy families in the York County area have a brighter Christmas for their kids. Full details on the party can be found on page 1. Please find it in your hearts to help in any way that you can by supporting this worthy project for these kids.
This past year has been busy with ongoing negotiations for three national contracts, UPS, UPS Freight, and ABF. While these negotiations received most of the attention on our website rest assured that no matter the size of your bargaining unit the Local Union quickly addressed any issues that were brought to our attention with the same dedication and commitment you have come to rely on from us.
November 6th is Election Day in Pennsylvania. This election cycle a Governor will be chosen as well as State and Local officials. This year Senator Scott Wagner is challenging Governor Tom Wolf. Make no mistake Wagner has long been a foe of organized labor, repeatedly stating that it is his goal to make Pennsylvania a right to work state. There is no secret that in any state when right to work is implemented, wages drop and benefits drop. At a right to work rally held on the state capitol steps in July of 2017 Governor Wolf stood proud with organized labor and spoke out against the legislation at the rally, denouncing the attack on working Pennsylvanians." There is a concerted effort by many at the national and state level to damage working men and women's ability to fight for wages they deserve, benefits they have earned, and protections that are fair," Gov. Wolf said. "The constant threat of legislation like right to work, like paycheck protection, is an assault on the market and the economy. Any legislation that makes it harder for employees to organize in turn makes it harder for businesses to provide quality products and services to their customers." This is an important election for working people please let your voice be heard; make your vote count; vote your job, your paycheck, and your conscience.
The Local Union continues to strive for open communication with the members. The Local's website is update frequently with news and events of importance to the members. Additionally the website is being used to send E-mail alerts to the membership, whether to the membership in general or to specific bargaining units as the need arises to disseminate information rapidly. Members continue to register with the website as a Local 776 member to be included in the E-mail alert system. Our website continues to receive increased traffic across the Internet and has been used by workers looking to form a Union at their workplace to contact us. The Local Union regularly mails our newsletter, "The Local 776 Review" to all members to keep them informed on the news, events, and activities at the Local.
Negotiating and enforcing your collective bargaining agreement remains at the forefront of what we do, along with everything else we do at the Local Union from training seminars, educational seminars, to fellowship events are geared toward the members. Take a moment to reflect on your life, what you have accomplished for yourself and your family, what being a Teamster means to you, and be proud to be a part of our great Union: The International Brotherhood Of Teamsters!
Fraternally,

Ed Thompson, President Treamsters Local 776
President's Message July 2018
As you're reading this the year is already half over; the time just seems to go by faster and faster. Earlier this year I reported that new master contracts were being negotiated with ABF Freight, UPS, and UPS Freight. I'm happy to say that the ABF national agreement was approved by the membership while work continues on several ABF supplemental agreements. Once all of the ABF supplemental agreements are ratified the negotiated wage and benefit package will go into effect retroactively to the start date of the new agreement. Additionally a handshake agreement was reached with UPS on their national agreement while work continues on several of their supplemental agreements. This is the first time in quite some time that an agreement could be reached with UPS on a national agreement before the contract's expiration date. Once all of the UPS supplements are completed the agreements will be voted on by the membership. At UPS Freight the national committee continues to work toward an agreement with the company's negotiating committee. I'd like to thank Local 776 Secretary-Treasurer Ron Hicks, who sat on the ABF National and Central PA negotiating committees for a job well done in securing an agreement for the ABF members. In Central PA the members ratified their supplement by a 73.5% margin.
The Local 776 family picnic was held on June 10th. As the date approached I was apprehensive about the weather forecast and as the picnic drew nearer the forecast worsened. As I stood in the registration tent that morning, as the rain continued to fall, I was disappointed for our members and their families. Many were excited about having the picnic at Knoebels Amusement Park. Registration was up significantly over previous years. Everyone had plans to spend the day at the park enjoying themselves with family and friends. But as I stood there I also felt a strong sense of pride. Pride that despite the conditions members and their families came through the rain, the mud, stood in line to register, and find a place to sit with their family and friends supporting each other and supporting THEIR Local Union. An event of this magnitude could not be postponed until a later date due to the weather. All of the Local's staff worked hard preparing for the event. Knoebels had made plans for the large Teamster crowd expected and could not postpone until a later date. But despite the conditions over 3,000 Teamster members and their families' came out in support! The sun might not have shined that day but I was beaming with pride because of our members.
The face of organized Labor changed drastically on June 27th when the U.S. Supreme Court released their decision in the "Janus v. AFSCME" case. This decision reverses over forty years of established labor law in the public sector. By backing the plaintiffs in "Janus v. AFSCME," the high court's decision is an attempt to limit the collective voices of not only government workers, but those in the private sector as well. While it is true that this ruling may create temporary roadblocks, public employees throughout the United States need to remain unified. We cannot allow the progress that working people have made in union organizing to be slowed down because of lawsuits that disregard the value of public employees. Dedicated everyday working people standing together built our middle class. Local 776 will honor that dedication by continuing to fight to give working people the promise of the American dream. That won't end with the Janus decision. Local 776 will continue to organize, mobilize, and do whatever is necessary to achieve prosperity through collective action.
Fraternally,

Ed Thompson, IBT Local 776 President
President's Message April 2018
Challenges and Opportunities
January 1st began a new term of office for our team of Officers, Business Agents, and myself. The new term brings challenges as well as opportunities. Some of the challenges include:
New master contracts are being negotiated for ABF Freight, UPS, and UPS Freight. These negotiations began in 2017 with hopes of bringing new contracts to the members for a ratification vote before they are due to expire. The Local Union is fortunate that we have BA Spencer Dearth on the UPSF national negotiating committee and Secretary-Treasurer Ron Hicks on the ABF national negotiation committee. In addition to the above contracts we will be negotiating various local "White Paper" agreements with many of our employers under contract. We remain committed to obtaining the best possible contract possible for and then enforcing it after ratification. We will continue to support the agencies in the communities where are members work and live, giving back to these areas is what being a service organization is all about.
There are also opportunities for us to explore: We have an active organizer on staff who regularly receives organizing requests, resulting in new bargaining units coming into the Teamsters, growing our membership. We are strong financially and can provide various training and informational seminars to our members to help them on the job and also later as they move into retirement. This financial strength also allows us to take on employer disputes to obtain the best settlement possible for our members rather than settle for something less. Additionally we provide various social activities throughout the year for the members and their families to attend, bringing the Teamster "Family" together as one.
There is one piece of troubling news I feel important to share with you, that is the upcoming Supreme Court Decision in the Janus vs. AFSCME case. This case centers on a Union's right to collect fair share dues from employees they represent that work in the public sector. The Supreme Court is expected to rule on this important case by June 29, 2018. Many observers expect the court to rule 5-4 in favor of Janus and bar Unions from collecting this fair share fee. This decision will reverse over 40 years of established labor law, drastically changing the way all Unions do business. At Local 776 we are taking a pro-active approach; identifying how this could affect the Local's financial picture and drafting a contingency plan to reformulate how we do business while not sacrificing representation to our members. No matter the outcome of the Janus case we remain committed to serving you, the members with the highest degree of professionalism that you have come to expect from us.
Fraternally,

Ed Thompson, President
Editors Note: As this issue of the Presidents Message was written a tentative agreement had been reached with ABF Freight and was being presented to the membership for a ratification vote. Details can be found on the website's home page.
Page Last Updated: Oct 29, 2018 (09:51:06)