President's Page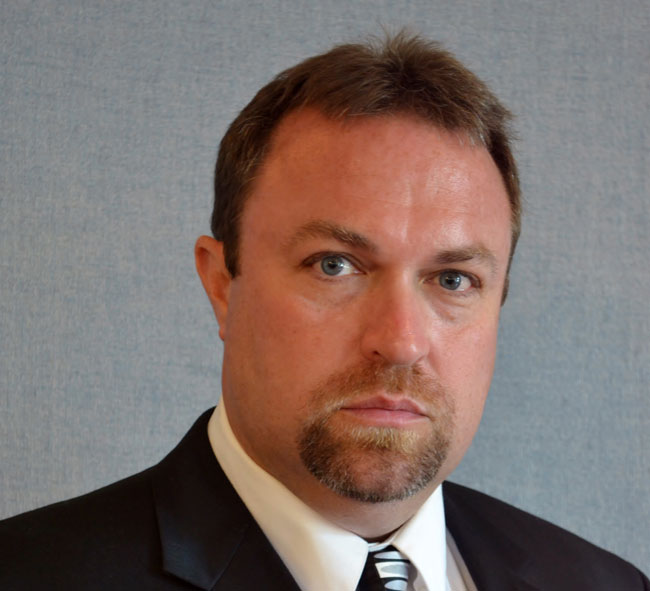 Teamsters Local 776 President Edgar Thompson
Brothers and Sisters;
Welcome to the President's Page.Check back for periodic updates from Local President Ed Thompson with news and information pertaining to Local 776.
President's Message April 2019
Hello again, Happy Spring! The days are getting longer and warmer, spring flowers are in bloom it, looks like another winter is behind us.
As this issue of the "776 Review" went into production I was involved in the YRCW National Contract Negotiations. Teamster members at YRC, New Penn and Holland have been working under concessions for many years as these companies tried to strengthen their financial status. I am happy to report that the Teamsters National Negotiating Committee has reached a tentative agreement with YRCW. The present contract has been extended until May 31 to allow time for the tentative agreement to be approved by the Local Unions representing YRCW members before presenting the agreement to the members for ratification.
When the Officers, Agents, and I first took office in 2015 we committed to you to rebuild the strength Local 776 had with other Teamster Locals and within the IBT. I am happy to report that we now have Local 776 representatives on the following National Committees: Secretary- Treasurer Ron Hicks on the ABF National Negotiating Committee, Business Agent Spencer Dearth on the UPS Freight National Negotiating Committee, Business Agent Dave Licht on the UPS National Negotiating and Grievance Committees and also the important Article 43 Premium Services Committee, and myself on the YRCW National Negotiating Committee. The appointments to these important committees allow the Local to participate first hand in these important negotiations, making sure that our members concerns are addressed.
I would like to take a moment to share with you my thoughts about who are Union is: It is not me, nor the Officers and Business Agents you have entrusted to run our great Local. To coin a phrase, there in no ME in Union, only a YOU. You, the members are our Union. You, who get up every day, go to work providing for your families, forging a better way of life for yourselves are our Union. It is because of your belief and support of Trade Unionism that our Local is strong, that we are able to negotiate strong collective bargaining agreements and then enforce them when the employers try to shirk their agreed to responsibilities. It is through your support of our Union Stewards, the backbone of our Union, which shows the employers we have a strong united presence on the job. It is through your support of the Business Agents that our strength shows to the employers. They see a united Local Union working together not fighting among ourselves to the detriment of the members.
Recently there have been several articles posted on the Local Union Website concerning political activity related to Pro Union candidates, along with Union Members, winning elections across the country. Some see this as a grass roots resurgence of working men and women who are saying "Enough". Enough of corporate attacks on my job and way of life as the corporations line the pockets of politicians and tell them to enact legislation to tip the balance of labor legislation in their favor. Enough of seeing good American jobs shipped overseas to increase the bottom line by using inferior, under paid labor. Enough on the attacks against my Union by over turning long standing legislation related to Union Organizing and the ability to collect Union Dues for services rendered. 2020 is an election year and Local 776, along with the rest of organized Labor will be standing at the forefront of the fight to elect candidates who share and respect our views, and are willing to stand beside us in saying enough is enough!
On April 28, Local 776 along with the Unions of the AFL-CIO observe Workers Memorial Day to remember those who have suffered and died on the job, and to renew the fight for safe jobs. The observance will again be held in York at Kiwanis Lake. Join Local 776 at the memorial service as we honor those who lost their lives simply by going to work to provide for their families.
In closing I would like to thank you, the members, for your support of the Local Union. When I look at what we accomplish as a Local Union; the solidarity we exhibit, and the determination to work together for the good of the Union I am filled with a sense of pride in knowing that the Officers, Business Agents, and I are doing what you elected us to do.
Fraternally,

Ed Thompson, President Teamsters Local 776
President's Message January 2019
Happy New Year! I hope everyone had a happy and safe Holiday Season. A new year is upon us; a new year with new challenges; when we meet those challenges with determination and full force oftentimes new opportunities present themselves.
I would like to congratulate Governor Tom Wolf on his re-election this past November and wish him well in his second term as Governor. It is to our advantage to have a friend of organized labor in Harrisburg and I hope to continue the open dialog we established with Governor Wolf.
I would like to start the year with a short "State of The Union" message. Due to the tireless work of our organizer, Mark Cicak, the Local Union's membership increased last year. There is strength in numbers and Mark is intent on building those numbers! Our financial resources again grew last year due to the diligent work of Secretary-Treasurer Ron Hicks and our executive board. Together their prudent allocation of funds allowed our resources to grow while maintaining our service to the membership, grounds, buildings, vehicles, and people. 2018 was a trying time for our members employed by the County of York who work at the Pleasant Acres Nursing home. After numerous public meetings the commissioners voted against the voice of the people who elected them and got out of the nursing home business by selling the facility to a private operator. The Local Union is in the process of negotiating a new agreement with the owners for our members who work at Pleasant Acres. Additionally last year the Local Union was involved in three separate national contract negotiations: ABF Freight, UPS Freight, and UPS. 2018 saw a change in format for our annual family picnic. After much discussion it was decided to broaden the scope of the picnic from a picnic/baseball game to a picnic/amusement park activity. The change was made with the hope the family picnic would appeal to a larger group of the membership. Response to the picnic being held at Knoebels was overwhelming, the number of registrants for the picnic doubled over previous years. Everything was set for a fun-filled day at the park-until the rains came. Despite the bad weather over 3000 members, family, and friends came out to support the picnic and each other. The Local also was active in the communities where our members work and live, helping out when called upon with man power and equipment when needed. When disaster struck the Local responded by providing our tractor-trailer and drivers to move urgently needed supplies to the affected areas of the country. To close out the year were our Holiday activities. From our community services project "Christmas For Kids" to the Christmas Party for members kids and grandkids its all about the Holiday and the kids. Be sure to look over the holiday photo spread on pages 4-5 of this issue of the newsletter. Our roaming photographer may have caught you or your kids at one of the events. Additional photos from our holiday events can also be found on our website. As 2018 came to a close over all the Local Union is larger, stronger, and more secure financially, ready to meet the challenges of 2019 head on.
Looking ahead at 2019 another group of national contracts will be negotiated: YRC, Holland, and New Penn. Preliminary meetings took place the end of last year and we will continue this year to negotiate a new national agreement with these respective employers. For approximately eight years, the companies have been operating under a series of MOUs (memorandum of understanding) designed to address the YRCW's companies' financial distress in the wake of the recession and to allow it to restructure. Those MOUs expire on March 31, 2019. We want to get these companies back to a normal NMFA-style contract and we made clear to the companies that we are not interested in concessions in these negotiations. Negotiations will be complex and multiple issues will need to be addressed, particularly when the parties discuss economics. Negotiations are scheduled to resume in early January. A number of Local "White Paper" contracts will also be negotiated this year. Among the "white paper" contracts to be negotiated will be the Local's largest one; the Hershey Medical Center Contract. We have additional training scheduled for Union Stewards throughout the year. Both new Stewards and "Seasoned Veterans" can benefit from the training provided. Based on feedback we received after last year's family picnic I'm happy to report that the picnic will again be held at Knoebels Amusement Park. Full details will be announced on the Local Union Website and through bulletin board postings.
No matter who you work for or what you do if you are Teamster you are part of our unique "Family" a true Brotherhood of men and women banding together to stand up for fairness and equality in the workplace. May everyone have a Happy, Safe, and Prosperous New Year!
Fraternally,

Ed Thompson, President Teamsters Local 776
Presidents Message October 2018
As I'm writing this letter to you the days are getting shorter, the nights getting colder, I hope everyone had an enjoyable summer and got the chance to vacation with family and friends.
The last issue of the Local 776 Review contained an article on the growth of Union membership in 2017. I'm happy to report that at Local 776 the same is true. Thanks to tireless and aggressive work by the Local's organizer, Mark Cicak, our Local continues to build Teamster Power. Please see the article on organizing on page 7 of this issue for more details. While the recent Supreme Court Decision in the Janus vs. AFSCME case is a hindrance to organizing the Local Union is committed to meeting the challenge head on; continuing to fight for workers to have a voice in the work place.
As we move into the Holiday Season a Community Services project of the Local Union comes to the forefront. Again this year the Local is collaborating with the York County WIC program (Women, Infants, Children) to provide a "Christmas for Kids" party. This project helps some of the most needy families in the York County area have a brighter Christmas for their kids. Full details on the party can be found on page 1. Please find it in your hearts to help in any way that you can by supporting this worthy project for these kids.
This past year has been busy with ongoing negotiations for three national contracts, UPS, UPS Freight, and ABF. While these negotiations received most of the attention on our website rest assured that no matter the size of your bargaining unit the Local Union quickly addressed any issues that were brought to our attention with the same dedication and commitment you have come to rely on from us.
November 6th is Election Day in Pennsylvania. This election cycle a Governor will be chosen as well as State and Local officials. This year Senator Scott Wagner is challenging Governor Tom Wolf. Make no mistake Wagner has long been a foe of organized labor, repeatedly stating that it is his goal to make Pennsylvania a right to work state. There is no secret that in any state when right to work is implemented, wages drop and benefits drop. At a right to work rally held on the state capitol steps in July of 2017 Governor Wolf stood proud with organized labor and spoke out against the legislation at the rally, denouncing the attack on working Pennsylvanians." There is a concerted effort by many at the national and state level to damage working men and women's ability to fight for wages they deserve, benefits they have earned, and protections that are fair," Gov. Wolf said. "The constant threat of legislation like right to work, like paycheck protection, is an assault on the market and the economy. Any legislation that makes it harder for employees to organize in turn makes it harder for businesses to provide quality products and services to their customers." This is an important election for working people please let your voice be heard; make your vote count; vote your job, your paycheck, and your conscience.
The Local Union continues to strive for open communication with the members. The Local's website is update frequently with news and events of importance to the members. Additionally the website is being used to send E-mail alerts to the membership, whether to the membership in general or to specific bargaining units as the need arises to disseminate information rapidly. Members continue to register with the website as a Local 776 member to be included in the E-mail alert system. Our website continues to receive increased traffic across the Internet and has been used by workers looking to form a Union at their workplace to contact us. The Local Union regularly mails our newsletter, "The Local 776 Review" to all members to keep them informed on the news, events, and activities at the Local.
Negotiating and enforcing your collective bargaining agreement remains at the forefront of what we do, along with everything else we do at the Local Union from training seminars, educational seminars, to fellowship events are geared toward the members. Take a moment to reflect on your life, what you have accomplished for yourself and your family, what being a Teamster means to you, and be proud to be a part of our great Union: The International Brotherhood Of Teamsters!
Fraternally,

Ed Thompson, President Treamsters Local 776
Page Last Updated: May 06, 2019 (11:38:29)