It has been a busy month at the Local Union; The Christmas for kids community service project, the children's party, the dinner after the membership meeting, and getting all the extra toys moved in time for Christmas. In addition, the Local Union was again contacted by Dauphin County Human Services asking to help move their Holiday donations from their warehouse to the Farm Show Complex for the 10th Annual holiday Celebration for Needy Families. Wheeling the Local 776 tractor-trailer around Harrisburg Organizer Mark Cicak and Business Agent Spencer Dearth arrived at the warehouse to load the donations and deliver them to the Farm show for the agency.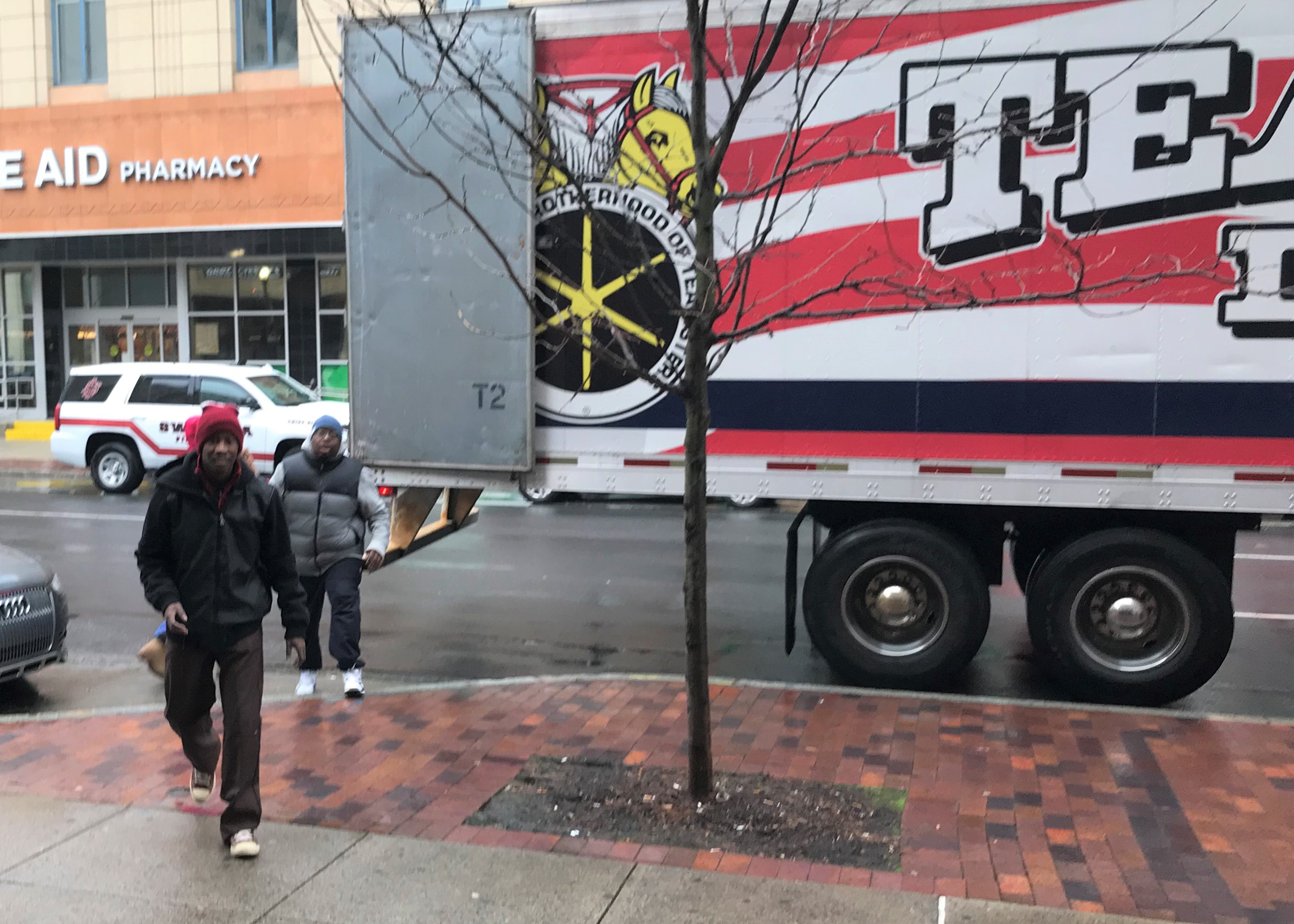 Teamsters: from loading up the donations at the Agency's office...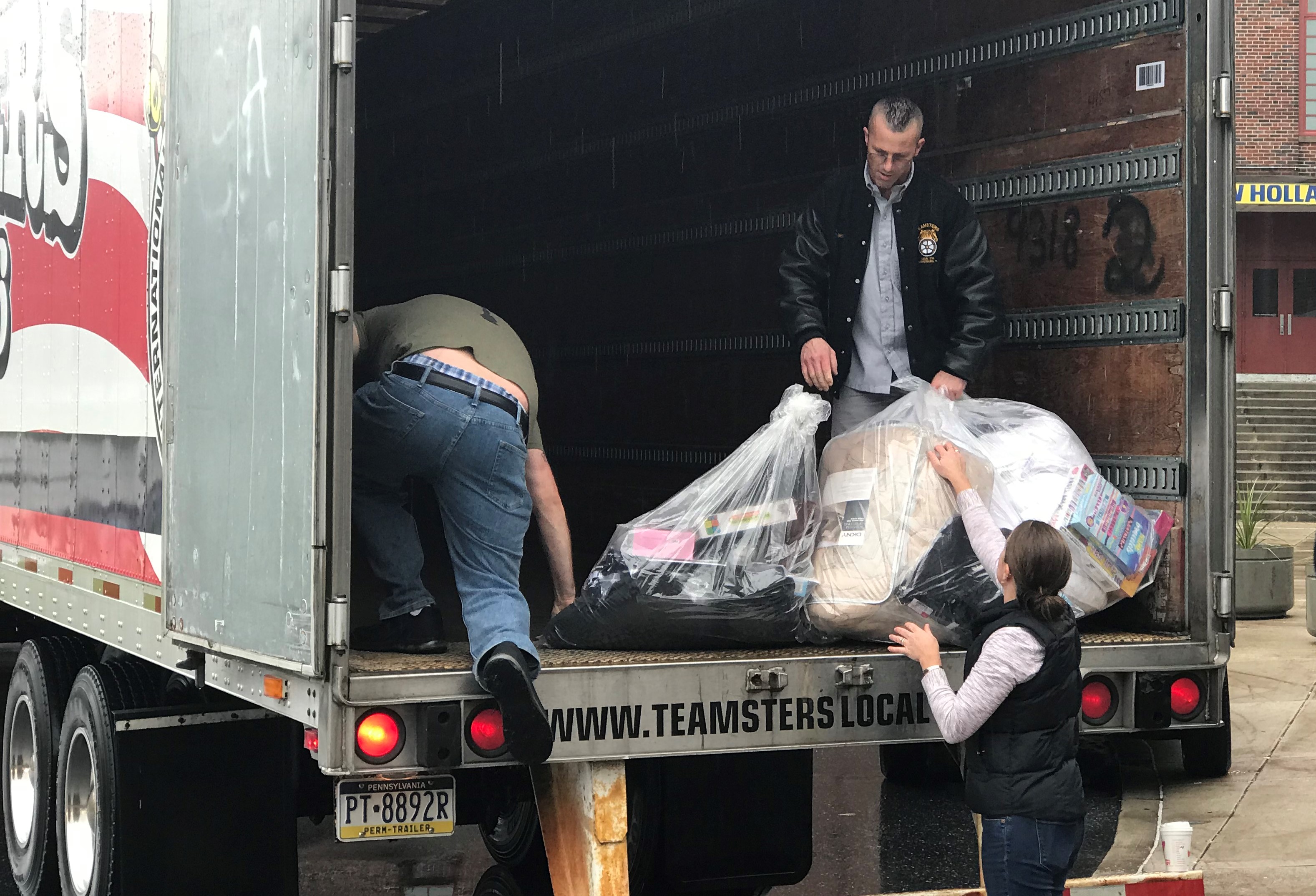 To unloading at the Farm Show building; People Helping People!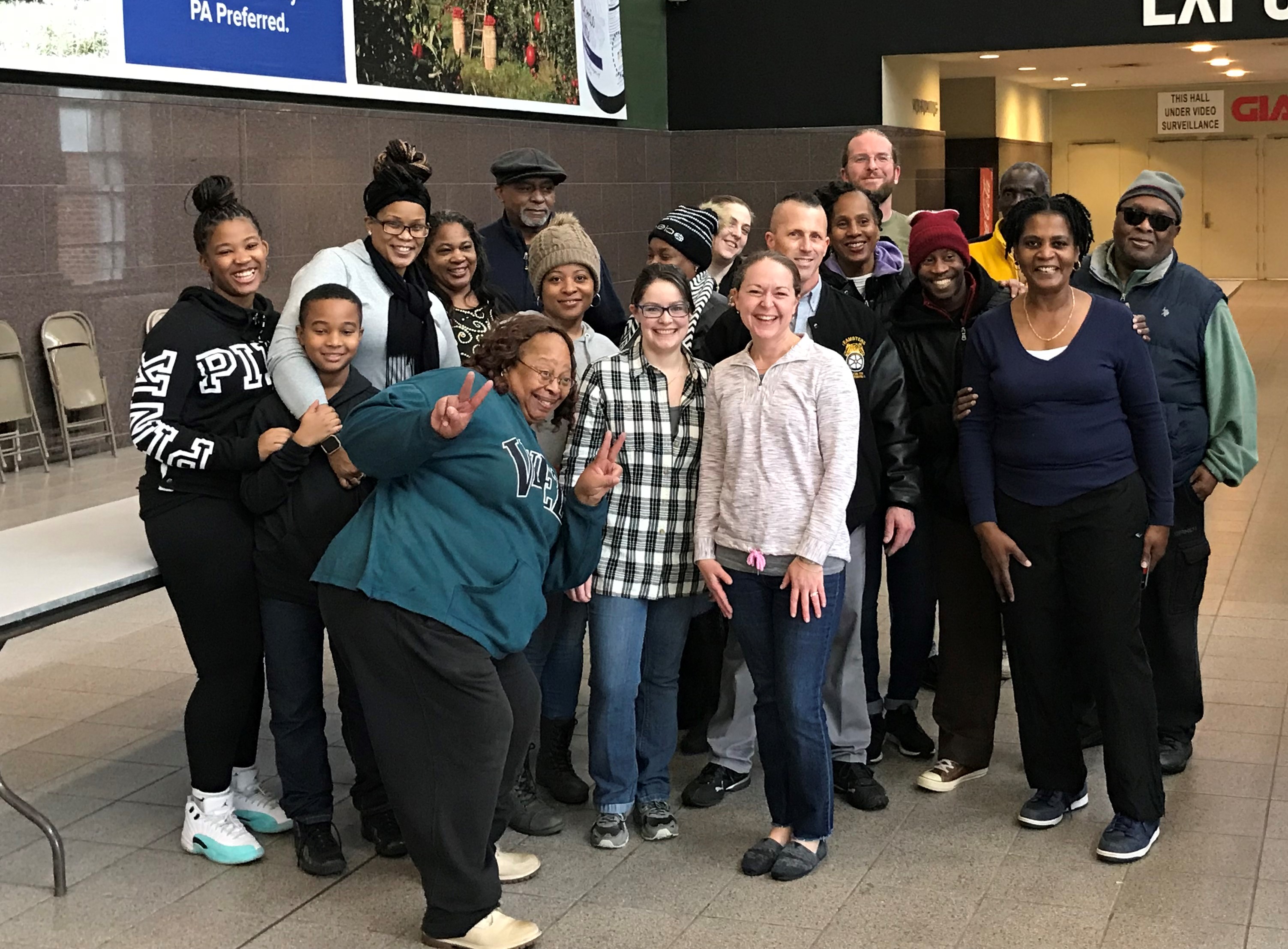 After a job well done the Agency Staff poses with BA Spencer Dearth.