UPS Circle of Honor Inductee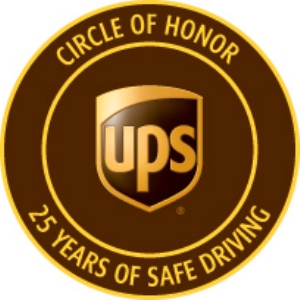 On February 7, 2020 UPS Harrisburg East Package Car Driver Benjamin Bentz was inducted into the UPS Circle of Honor. UPS's prestigious Circle of Honor is reserved only for the best of the best – those drivers who achieve 25 or more years of accident-free driving. With UPS drivers from the Harrisburg East and West Centers looking on along with Local 776 representatives Benjamin was presented with his Circle of Honor Jacket by driver Steve Light, commemorating his accomplishment.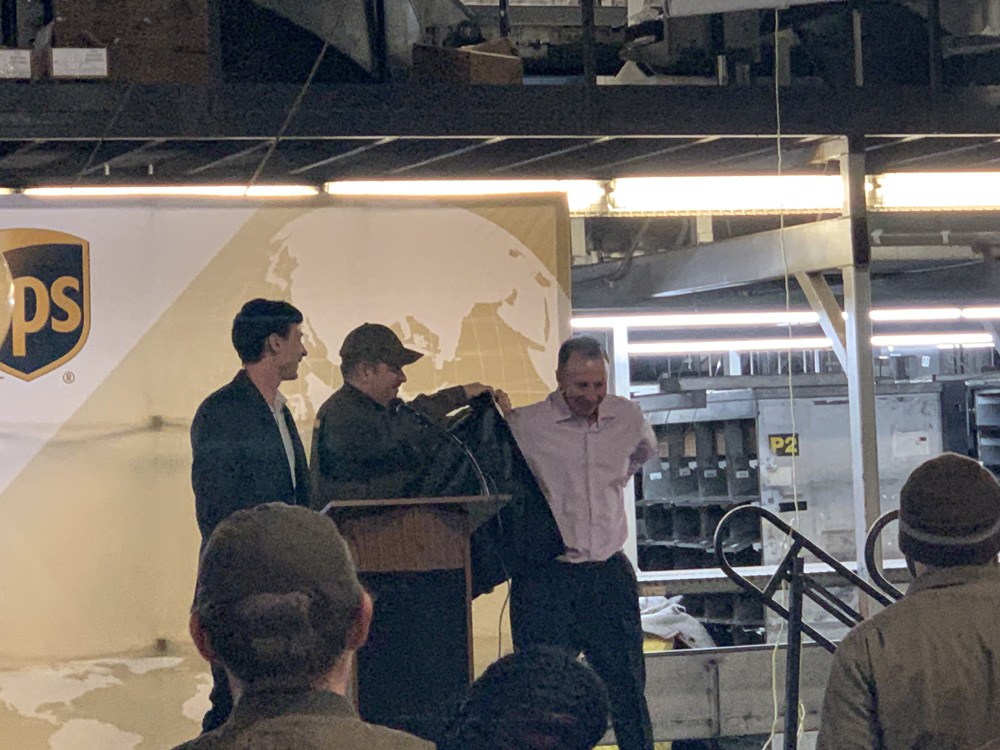 Benjamin tries his Circle of Honor Jacket on for size with help from Steve Light!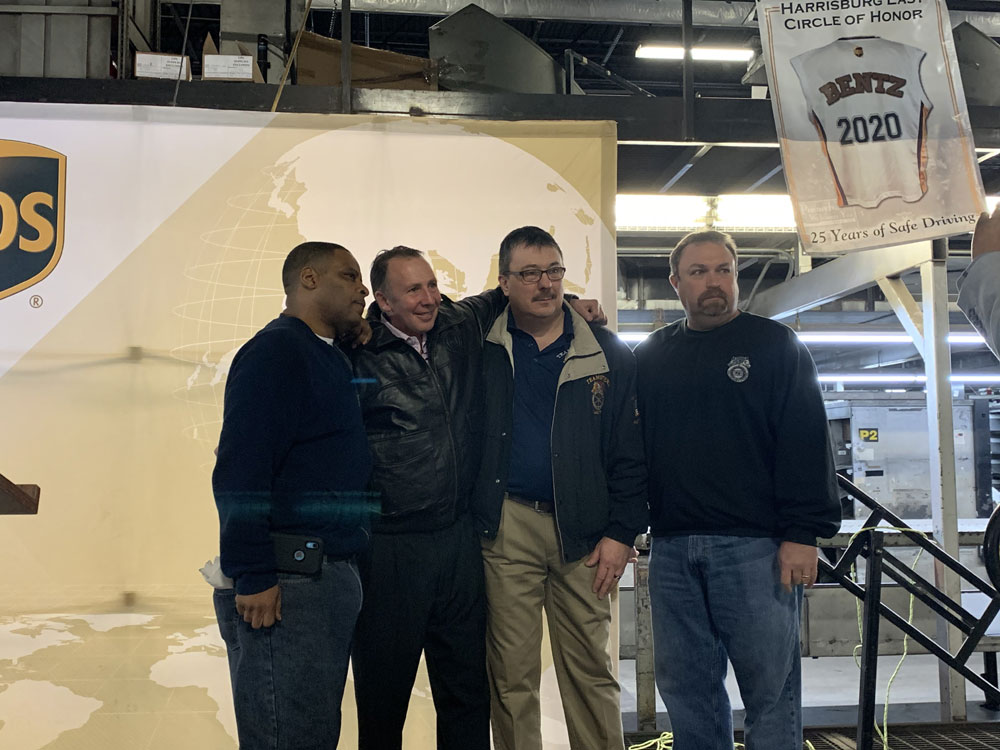 L to R - UPS Package Car Driver Sean Ferguson, Brother Benjamin Bentz, UPS Business Agent Dave Licht, Local 776 President Ed Thompson congratulate Ben on his milestone accomplishment!
(Check out the banner in the top right corner!)